Backing up should be the most important thing you do.
Computers can be replaced but not your valuable data. 
When (not if) disaster strikes, having a backup can help get you back up and running quickly as well as keeping your data safe, by having it backed up to another location.
Apple Time Machine, which is a built-in feature of OS X is much better than having no backup at all, but might not suit all scenarios.
Below is a list of other backup software for Mac OS X
We do not make any recommendation or endorsement of any particular product, and this list will be by no means comprehensive, but hopefully one of these will help take the toil out of otherwise having to do manual backups.
---
    Synchronize Pro X by Qdea
Demo available
---
   Data Backup 3  by Prosoft
Demo available
---
  Get Backup  by Belight software
Free version available
---

  ChronoSync by Econ technologies
Free 30 day Trial available
---
  Sync Folders Pro by GreenWorldSoft
Free version available
---
  Folder Backup 5.0  by AlphaOmega Software
Free download
---
  Tri-Backup 8  by Tri-Edre software
Demo available
---
 SmartBackup by FreeRideCoding
Free Trial available
---
 GoodSync by Siber Systems
Free download
---
  SuperDupa by Shirt Pocket
Free download
---

   FileFort Backup Software by NCH Software
Free version available
---
  Carbon Copy Cloner by Bombich software
---
  Knox for Mac by Agile Bits
---
  Synk by Decimus Software
Demo download available
---
  Backuplist+ from Rob DuToit
Free download
---
  Crash Plan by CodeFortyTwo Software
Free download
---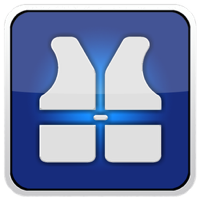 Backup Express by Intego
Available only from the Mac App store
---
  Retrospect for Mac
Trial version available
---
Links: